Turkey's parliament will block a deal reached with the EU on migrants if Turks do not gain visa-free access to the bloc, President Recep Tayyip Erdogan has warned.
The EU says Turkey still needs to meet certain conditions, including changes to its terror laws, something Ankara has refused to do.
The agreement aimed at halting the mass movement of people into Europe.
Mr Erdogan has also said funds promised by the EU have not yet been released.
What is the Schengen agreement?
Turks look to EU to scrap visas
There are growing signs the aim of visa-free travel for Turks by the end of this month will not be met.
German chancellor, Angela Merkel, who met with Mr Erdogan on Monday, said there may not be enough time for it to be completed.
Turkey has repeatedly warned that the whole deal will collapse if this demand is not fulfilled.
"If that is not what will happen… no decision and no law in the framework of the readmission agreement will come out of the parliament of the Turkish Republic," Mr Erdogan said at the close of the World Humanitarian Summit in Istanbul.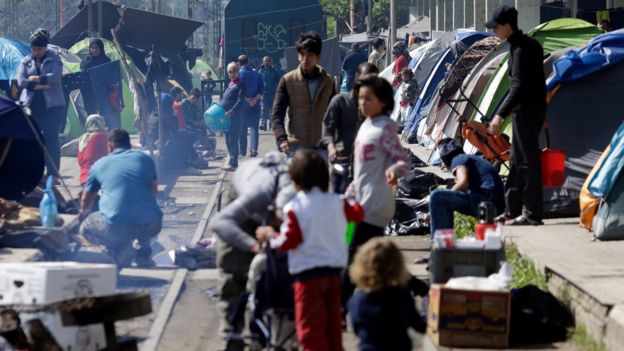 Under the EU-Turkey agreement, migrants who have arrived illegally in Greece since 20 March are to be sent back to Turkey if they do not apply for asylum or if their claim is rejected.
For each Syrian migrant returned to Turkey, the EU is to take in another Syrian who has made a legitimate request.
One of the disputed points for visa liberalisation relates to Turkey's broad anti-terrorism legislation.
The EU and rights groups have accused Ankara of using it to intimidate journalists and stifle dissent.
But the government denies it, saying it needs the laws to fight militants, and has warned the EU that it will not change them.
Comments
comments