South Africa's government has spent more than $500,000 over the last three years on supplying vehicles to protect the four wives of President Jacob Zuma, it says.
In a wr
itten response to a parliamentary question from an opposition MP,  Police Minister Nkosinathi Nhleko listed the 11 cars that were bought since 2013.
They include four Range Rovers and two Land Rovers.
South Africa's PoliticsWeb site estimates that the money could have funded, among other things:
116 university students for a year
 61 police officers for a year
1,315 jobs for a year on the country's public works programme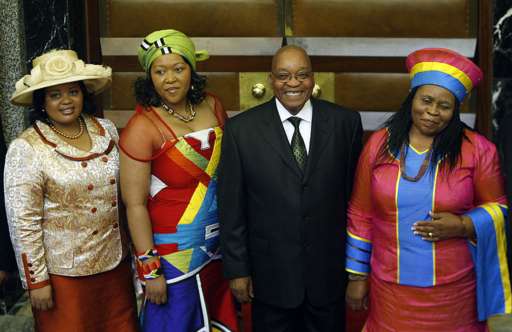 Comments
comments