only Kenyan : Mohammed Abdalla Kent was the only Kenyan brave enough to take on Muhammad Ali when he visited the East African nation in February 1980.
"Other heavyweights were all afraid to have the sparring session with him,"
So Kent agreed to trade blows with three-time world heavyweight champion at an exhibition match which was part of a controversial US diplomatic mission to persuade African countries to boycott the Moscow Olympics.
In the third round, he actually floored the legend – but Ali rose to give him a hard left punch to the neck.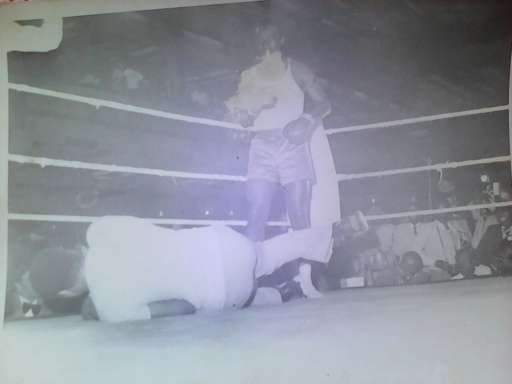 Kent said he whispered Ali was hurting him and it was just meant to be an exhibition match, but he replied: "No you must guard yourself."
It was called a draw after the fourth round.
Now 62, Kenya's former international boxer said that he cried when he heard about Ali's death on Saturday morning.
"It is the second person for whom I have shed tears since I was born – the first time was when my mum passed away," he said.
Mr Kent said the great boxer had had a powerful influence on his life, and he too changed his name and converted to Islam, changing his name from Simon Kent.
He is appealing for support to help him attend Ali's funeral in the US town of Louisville in Kentucky.
only Kenyan
Comments
comments